Features Production
Aurora inks supply deal with Ascent Industries
Aurora Cannabis Inc. has signed a cannabis flower and trim supply agreement with Ascent Industries' wholly-owned subsidiary, Agrima Botanicals Corp., a licensed producer of medical cannabis under the Health Canada's Access to Cannabis for Medical Purposes Regulations.

June 11, 2018 By Grow Opportunity staff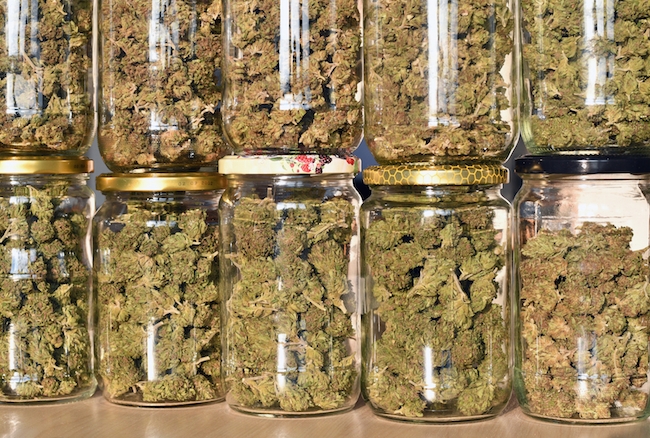 Under the terms of the agreement, Agrima will supply Aurora with up to 20,000 kilograms of dried cannabis flower and up to 6,000 kilograms of cannabis trim per year from its Canadian cultivation facilities. The Agreement is effective for a term of five years, subject to a 12,000-kg-per-year minimum.
"The agreement with Ascent brings further differentiation to Aurora's growing portfolio of products," said Terry Booth, CEO. "Expanding product choice to our various audiences through quality operators such as Agrima positions us well to accelerate growth. Furthermore, the relationship provides an opportunity to potentially source additional, higher-margin derivative products down the line."
Philip Campbell, CEO and director of Ascent added, "We are delighted to be selected as a supplier to Aurora, a leader in the global cannabis sector. Agrima is committed to providing high-quality cannabis to both consumers and strategic partners, which this new agreement is testament to. We believe this represents the beginning of a strong strategic relationship with Aurora, one which will benefit both companies for years to come."
Ascent's wholly-owned subsidiary, Agrima will supply Aurora with dried cannabis flower and trim grown at its facilities in Pitt Meadows, British Columbia. Once operational, the 600,000-square-foot, automated cultivation facility will have a total cultivation capacity of approximately 60,000 kgs of cut flower per year. Agrima anticipates receiving Health Canada approval toward the end of 2018, and anticipates shipping its first products in the first quarter of 2019.
---
Print this page