July 20, 2022 By Kevin Budhoo
Helping companies facilitate, ameliorate, and vertically integrate.
As the global markets expand, so too will the need for scalable solutions. Automation is a vital tool needed in order to stay competitive, regardless of the size of the operation.
As licensed producers focus on growing and producing quality products, the cannabis supply chain can sometimes be forgotten. Effective supply chain logistics is critical for ensuring that products are made readily available to retailers and consumers alike. The importance of speed to market and product availability is compounded by the number of licensed producers, which continues to grow and capture greater market share.
Common themes in the industry today surround cost management, remaining flexible and competitive — enabling growth — all while maintaining compliance in a fiercely regulated environment. Introducing automation to help address these concerns is made possible by leveraging technology to simplify processes and increase operational efficiencies. Automation helps businesses react more easily to seasonal spikes while bolstering resilience to changing markets and consumer expectations.
Packaging and labelling
Packaging and labelling often comprise the most labour-intensive activities in a cannabis operation. Increased complexity occurs by the continued introduction of new SKUs, different packaging formats (i.e., pouches, jars, tubes, cartons), and province-specific labelling requirements. For example, pre-rolls can be created manually, semi-manually with tabletop cone filler, or with fully automated machinery that fill, weigh, and twist each piece.
In-line laser printers, auto-labellers, and tax stamp applicators may also be used, but are typically not interchangeable with different package types (i.e., a pouch labeller may not work on a jar). In the end, a semi-automated solution may be the most flexible and cost-effective process used as a foundation for future automation.
System automation
System automation is another tool used to increase productivity on a production line or in a distribution center. For example, Production Management Systems (PMS) help keep track of each version of a Bill of Material and manage the inventory needed to produce a finished good.
PMS also tracks labour and productivity standards by job and can help to group similar orders together on a production line — significantly reducing the number of changeovers and downtime. Material management, including ordering, can also be automated to avoid running out of packaging or labels needed for order completion.
In a distribution centre, Warehouse Management Systems (WMS) track and manage receiving, inventory, order fulfillment, and shipping activities. WMS provide full control and traceability through scanning, making it easier to optimize capacity and labour to increase throughput.
Built-in reporting capabilities enables users to track key metrics and facilitates the completion of Health Canada's monthly reporting requirements. Through this integrated system, quality management tools track product damages and automatically prevent items from being shipped in the event of a recall. The combination of these systems eliminates the need for manual data entry, mitigates human error, and leads to increased accuracy.
Applicable automation solutions
Lastly, it's important to address the cost of automation as it's often seen as a potential barrier. Traditional automation, whether equipment or technical systems, requires a high upfront investment to get started and a large throughput volume to achieve a favourable return on investment.
However, with advances in technology in the last decade, there are many new options available that are designed to meet the needs of craft, micro, as well as larger producers. One new pricing model called "automation as a service" requires little to no upfront cost and is instead replaced with a monthly or per unit fee that converts capital costs into operational costs.
This method also allows producers to add automation during peak times of the year and only pay for when it is used. Other technologies are more modular and scalable, which allows for expansion as needed; there truly is a solution available for everyone's needs and budget.
After examining short- and long-term goals of an operation, the consideration of applicable automation solutions is certainly worthy of exploration. Being proactive and prepared to face new challenges is key to the success of each producer, and the industry as a whole.
As the global markets expand, so too will the need for scalable solutions. Automation is a vital tool needed in order to stay competitive, regardless of the size of the operation.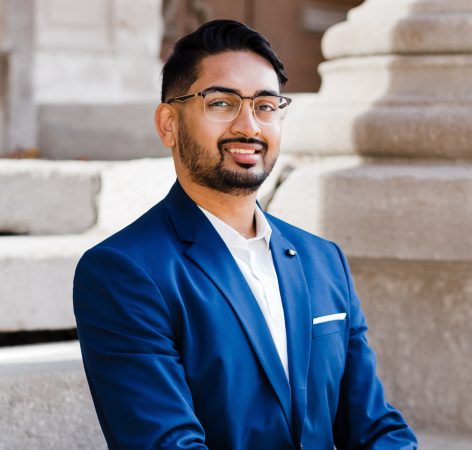 Kevin Budhoo has more than 10 years of experience in supply chain management and warehouse solutions design. He has designed and implemented solutions across several verticals, including CPG, retail, and automotive. He has spent the last four years with Metro Green Logistics solely focused on the Canadian cannabis industry.
---
Print this page