News
Cannabis Compliance Inc. to invest in 3|Sixty Transport Ltd.
TORONTO – Cannabis Compliance Inc. of Toronto will make a strategic investment in 3|Sixty Transport Ltd. to acquire a 40% stake in the company that provides complete beginning to end security solutions for Canadian medical cannabis producers, according to a press release.

January 12, 2018 By Cannabis Compliance Inc.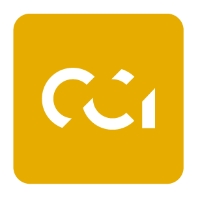 Thomas Gerstenecker, Founder and CEO of 3|Sixty Transport Ltd. explains the rational for the equity sale. 
"3|Sixty Transport Ltd. offers security and transport services tailored to the Canadian cannabis industry that are climate controlled, pallet & loading dock friendly, and backed with comprehensive cannabis-specific insurance coverage." 
Once the transaction is complete CCI  will provide its clients with total security coverage including:
·       Comprehensive Security plans for ACMPR and Dealer Licence Applications 
·       Equipment and installation via our large network of partners 
·       Health Canada Security and GPP Evidence Package 
·       Security audits and risk assessment 
·       Secure transport with GPS tracking 
·       24/7 Site monitoring via CCTTY 
·       Climatized bio thermal packaging for transport of clone plants 
·       Armed guards for facilities or transport
With this investment, CCI will be Canada's first full security firm, seeking to help clients to "start, build, and grow" their cannabis business.
---
Print this page