February 17, 2020 By Mari-Len De Guzman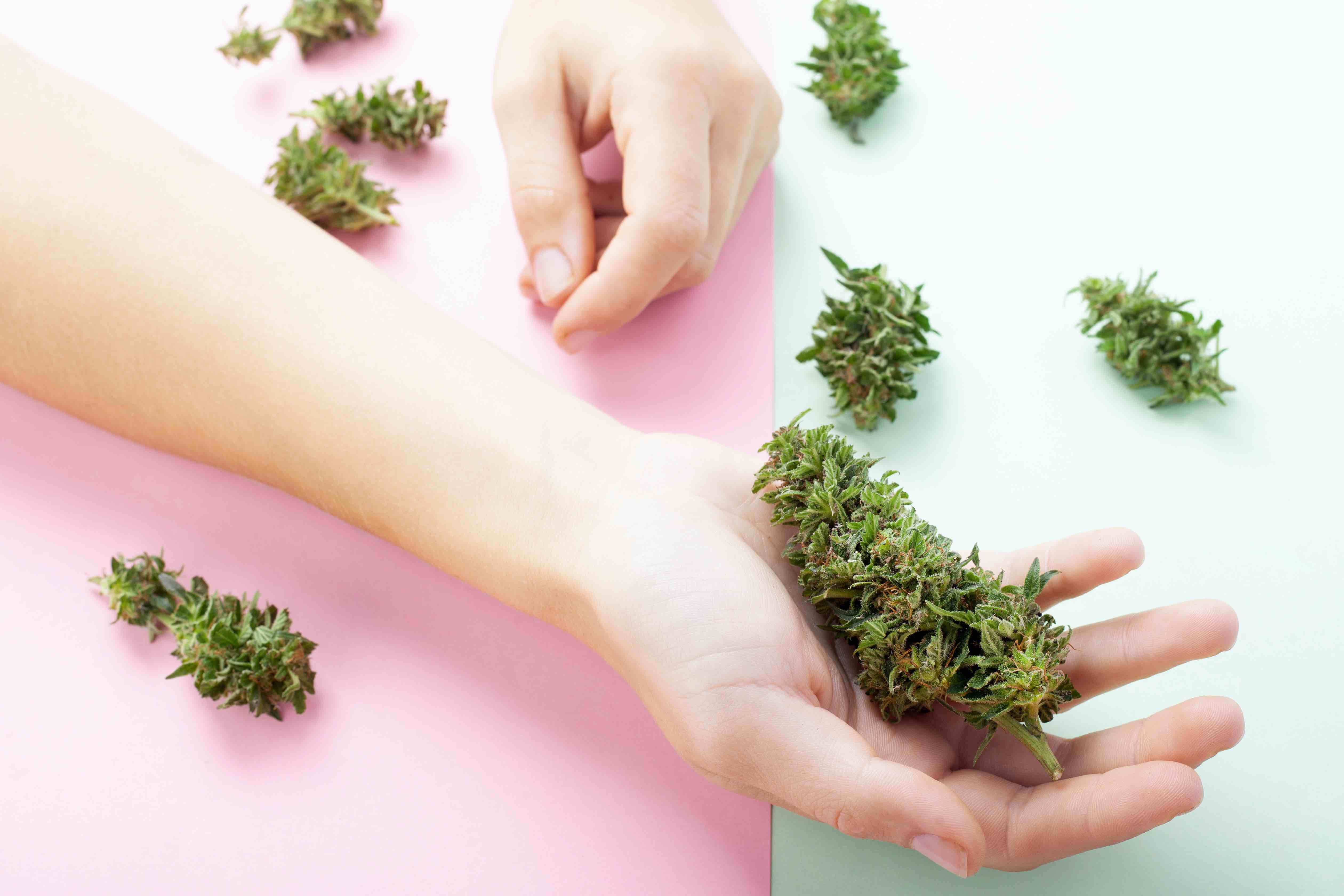 At a recent gathering, I found myself in conversation with my female friends about cannabis and Canada's legal market. My friends knew what I do for a living, so naturally, I ended up being on the receiving end of many curious questions, about cannabis consumption, smoking, THC, CBD, edibles, topicals, and everything in-between. I tried my best to answer many of their questions, but I certainly don't consider myself an expert. We even ended up Googling the answers to some of the questions.
What I did notice from that exchange is the varied ways people reacted to the subject of cannabis, which was largely dependent on the context of the conversation. A discussion about smoking weed or vaping almost certainly elicited guarded reactions, conjuring up past misconceptions about marijuana and illegal drugs. "Why do people get high?" "Can you get addicted to marijuana?" "Is it safe?"
But things took a 360-degree turn once discussions turned to medical marijuana and the health benefits of cannabis. The women, especially, were curious to know how it can help their current ailments and discomforts. "I don't want to smoke it, but I want to try this CBD stuff." "Can it help with my back pain?" "Do I need a doctor's prescription?" "I want to try it but I don't want to get high."
As Cannabis 2.0 gets underway and the market for cannabis-infused products continues to expand, the opportunity for cannabis producers to redeem themselves from a series of lower-than-expected revenue results becomes more evident. One just has to sit in one of these conversations I just had with my friends to realize that CBD-based products have the potential to blow up the market. And women consumers will be a significant slice of that market.
Generally speaking, women are the most powerful consumers in the world. Harvard Business Review says women control $20 trillion of the world's annual consumer spending. They drive 70 to 80 per cent of all consumer spending. It makes business sense to invest marketing dollars to target women consumers. For the cannabis industry, the potential is in health, wellness, and skin and beauty products.
The Global Wellness Institute estimates the global wellness market at $4.2 trillion, with women controlling 85 per cent of it. Denver, Colorado-based Cannabis Consumer Coalition reported that women have overtaken men in cannabis consumption, with 53 per cent having tried it compared to 43 per cent of men.
Dataset after dataset reveals the vast potential for women-focused brands. Cannabis 2.0 products are in a strong position to grab hold of the female market. Keep in mind that women purchase products not only for themselves but for family members as well, whether it's for their kids, husbands, parents, partners, friends.
The vast buying power of women comes as a double-edged sword, however. They can raise you up as quickly as they can take you down. When they love a product they will stick to it and tell their friends about it. When they've had a bad experience with a product or service, they will not likely be a repeat customer – and tell their friends about it.
Just making everything pink as a branding strategy is not going to capture the female market. Product quality and consistency must be a top priority for Cannabis 2.0.
I am looking forward to seeing wellness and beauty products that the cannabis industry will whip up. And I know from speaking with my friends that this is an area they are excited to explore as well.
---
Print this page