Features Business
Oregon's recreational market may be a cautionary tale for Canada, economists warn
VANCOUVER – As marijuana farmers in Oregon say a flood of supply is killing their businesses less than three years after recreational cannabis was legalized, economists say it's a warning to Canada.

May 23, 2018 By Amy Smart The Canadian Press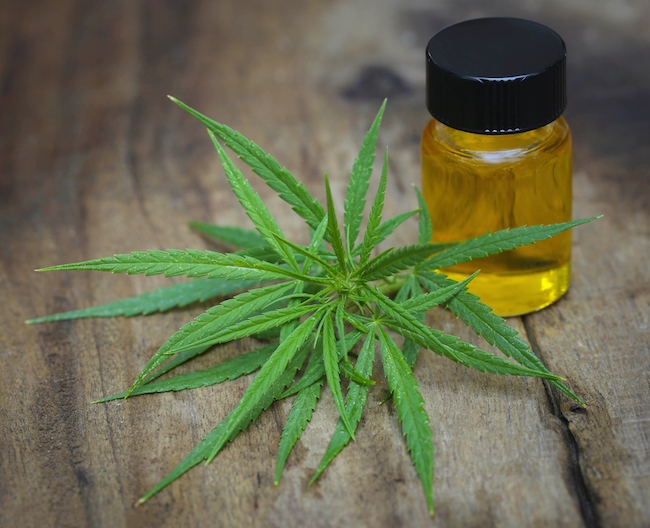 Stephen Easton, professor of economics at Simon Fraser University and senior fellow at the Fraser Institute, says large fluctuations in price and supply are bound to happen when you create a legal market where an illegal market already exists.
"There is no reason to think it won't happen here as well. In a broader sense, we are adding legal production to an already robust illegal production," Easton said.
"Consumption may simply not increase in proportion to our ability to grow."
Robin Cordell, owner and grower at Oregon Girl Cannabis Company, said she saw the influx of supply coming on social media that would choke out her farm.
"I saw just massive fields planted on Instagram, just huge acres and I just knew that was going to be the result," she said in an interview.
While she once sold her pot to a wholesaler for $2,200US per pound, she said that dipped to $600 per pound.
Cordell said she's planning to pull the plug entirely on recreational pot and focus on medical marijuana and hemp products until new markets open up across the country.
"I think I am going to actually give up my licence and wait for nationwide legalization to happen, just because the market is terrible," Cordell said.
Oregon's inventory of marijuana is staggering for a state its size. There are nearly 450,000 kilograms of usable flower in the system, and an additional 159,000 kilograms of marijuana extracts, edibles and tinctures.
The Oregon Liquor Control Commission, which regulates the industry, said some of the inventory of flower goes into extracts, oils and tinctures, which have increased in popularity, but the agency can't say how much.
Yet the retail price for a gram of pot has fallen about 50 per cent since 2015, from $14 to $7, says a report by the Oregon Office of Economic Analysis.
Commission spokesman Mark Pettinger said the agency still doesn't have complete information about demand, but a comprehensive market study is underway that will be released in January.
He said about half of the 2,014 producer applications received have been granted in a process that has typically taken between two and six months.
"It's a free market and the legislature did not provide us with any authority to limit licences," he said, "so that's probably an issue the legislature will need to take up during the 2019 legislative session."
The regulatory framework emerging in Canada already looks a little different.
There are 104 licensed marijuana producers in Canada, including 57 in Ontario and 22 in British Columbia.
As of May 11, Health Canada had received 1,974 applications from producers and had refused 268, while others were in progress, incomplete or withdrawn. The entire application process takes more than a year to complete.
Under the federal government's proposed approach to cannabis, regulations would not prescribe a limit on the amount of cannabis a producer cultivates under a standard licence.
"However, the Minister of Health could establish a production limit as a condition of the licence if there were reasonable grounds to believe that a licensee was producing more cannabis than this licensee was able to sell, and that the excess inventory was at risk of being diverted to an illegal market or activity," a November 2017 consultation paper by Health Canada says.
Werner Antweiler, professor of economics at the University of British Columbia's Sauder School of Business, said market fluctuations will depend on whether the government restricts licensing and prices.
If left up to the free market, prices can drop to almost nothing, temporarily, he said. The market typically corrects itself over time, with smaller-scale producers that have higher production costs exiting the market and larger-scale producers being able to survive the roller-coaster because they work in economies of scale.
"If you want to prevent prices from dropping dramatically, there can be regulations in place that maintain a minimum price of some sort. That's easier to do if the distribution channel is regulated," Antweiler said.
But he said price controls can backfire.
"That said, the danger is then, if prices are regulated and we have players trying to sneak around them and provide their product illegally at a lower price, that could lead to an undermining of the idea of liberalization, which is getting the market into the legal domain and preventing an illicit market from surfacing," he said.
"It's much better to get it right from the beginning," he said, and decline to licence more producers than the estimated demand can support.
One Canadian producer says he's not too worried about being pushed out of the market the way producers are in Oregon.
"I think it's a function of a far more relaxed regime," said Dan Sutton, CEO of Tantalus Labs based in Maple Ridge, B.C. "Right out of the gate, you've got a far more sophisticated production regulation regime, which inherently applies a barrier to entry."
Tantalus Labs is a small-batch producer, which grows unique strains and only harvests about 100 plants at a time, he said.
Sutton is counting on recreational consumers to pay more for a higher quality product, which could mean unique strains, cannabis with a "farm to table" story or organic cannabis that has been meticulously cared for.
"In Oregon, while there are massive over-supplies of commodity-grade quick and easily grown cannabis, there are still cannabis products that sell for $15 or $20 a gram at the dispensary level," Sutton said.
"All cannabis is not the same."
– with a file from The Associated Press
---
Print this page