On DEMAND

VIDEO


Panel Discussion

Moderator: Tanner Stewart, CEO Stewart Farms
Panelists:
Josh Adler, MSc - VP Operations & Business Development, Aqualitas
Nicholas Taraborelli, Vice President, Paxiom Automation Inc.
Join panelists for a conversation surrounding alternatives to the current packaging model in place. From moderator Tanner Stewart's roots in sustainable agriculture, aquaponics and vertical farming, to Aqualitas' reclaimed ocean-bound plastic packaging, nuanced ideas and outside-the-box thinking is the driving force behind Grow Opportunity's Focus On: Packaging panel discussion.
---
Panel moderated by: Tanner Stewart, CEO Stewart Farms
Tanner is an impassioned believer that the processes of our agriculture & manufacturing will dictate our wellness and the sustainability of our future. For almost a decade, he has been an advocate for, and entrepreneur in, the vertical farming and aquaponics industry. His passion for sustainable agricultural led him to become an executive producer of an award-winning environmental documentary, about the importance of living soil to the world, called: "The Need To GROW."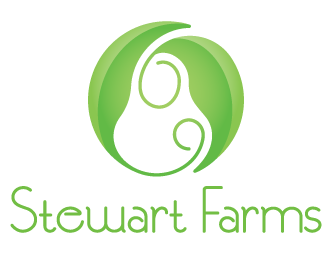 His deep passion for the health, wellness, sustainable, and regenerative farming industries culminated in the founding of Stewart Farms in 2018. Stewart Farms wellness products, which include cannabinoid-infused bath bombs, pain creams, and oral sprays are helping Canadians across the country find relief and relaxation. Tanner is leading his namesake company on its mission to displace opioids, benzodiazepines, and steroidal creams, with Stewart Farms', made-in-Canada safer alternative wellness products.
---
Panelists
Josh Adler, MSc
VP Operations & Business Development, Aqualitas
Josh is a process engineer and food scientist who brings a wealth of experience in increasingly responsible roles in production, project management and quality assurance within the beverage industry. He has a strong economic and statistical background in manufacturing and the implementation of integrated facility management systems, budgeting and forecasting. Josh successfully commissioned a production facility and led construction crews in progression planning and execution. He has developed and implemented integrated lean manufacturing in conjunction with CPP/HACCP, GMP and organic certification principles and in relation to quality, food safety and sanitation.
Josh has extensive processing and packaging experience and technical experience in bio-reactions, agriculture (including plant harvest management) and facility operations. He is also adept at root cause analyses and compliance with government regulatory agencies including CFIA and Health Canada.
In his role at Aqualitas, Josh is responsible for overseeing all aspects of our day-to-day operations, including the build-out of the facility's expansion, our post-harvest processing and packaging, and managing and streamlining each process step carried out at the facility to support continuous improvement and lean operations.
And a few points about his topic of interest:
Sustainable Packaging
1. Aqualitas developed a conjunction with sana packaging, believed to be the first fully ocean plastic cannabis container for 3.5 and 7g formats. This is an OP cap and body.
2. They have since incorporated a glass jar with OP cap for ultra premium skus.
3. The LP uses recyclable and biodegradable packaging for edibles and smaller dry flower formats.
4. For items such as hash, they use biodegradable materials.
5. Oil bottles are recyclable and placed in biodegradable boxes.
6. Aqualitas' pre roll papers are made from FSC paper and use organic arabica glue to seal.
---
Nicholas Taraborelli
Vice President, Paxiom Automation Inc.
Nick leads the Paxiom group, a global automation organization specializing in primary, secondary and end of line packaging systems. He is a current member of the PMMI Associations board of directors and Chairperson of the Show Committee.