Webinars
Data domain: Analyzing cannabis sales and marketing trends through business insights


By Grow Opportunity staff
By Grow Opportunity staff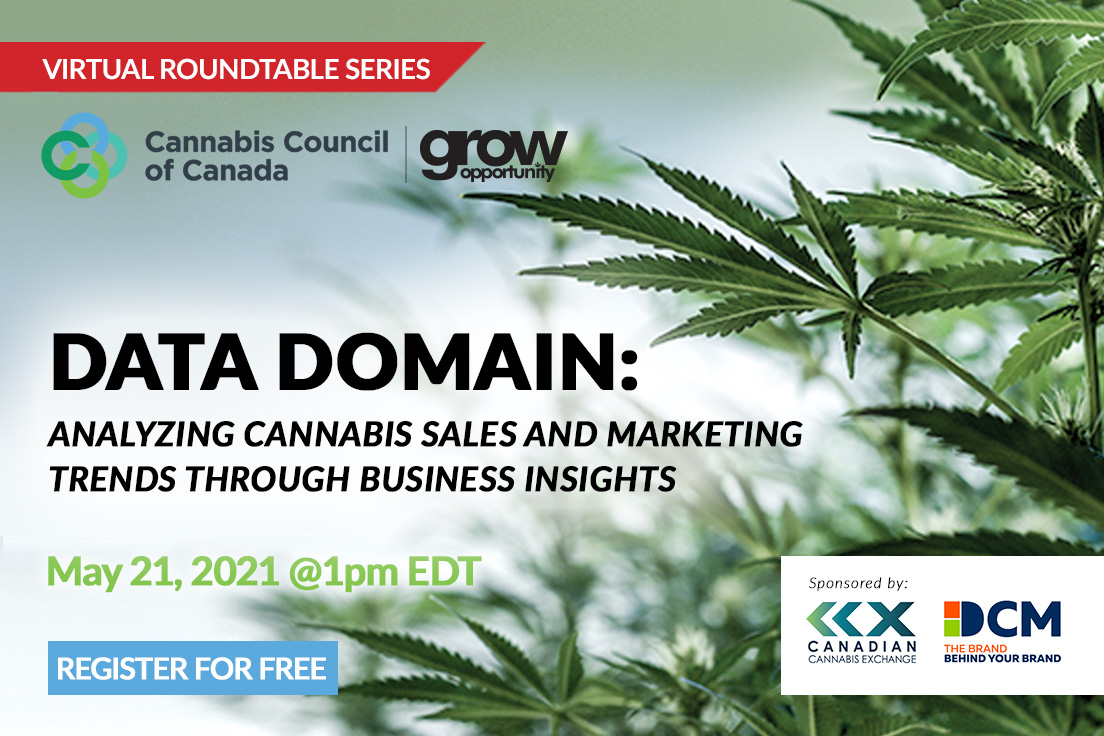 Historical data on production and marketing trends, as well as consumer behaviour, can help provide your cannabis operations meaningful insights to guide business decision-making. On the fourth webinar of our roundtable series with Cannabis Council of Canada, our panel of experts will discuss current and emerging data trends in the cannabis industry. The panelists will offer their insights on how cannabis organizations can take advantage of big data to make informed business decisions.
Panelists
Shelly Anwyll brings 27 years of experience in outsourced marketing services across a broad sector of industries. As senior vice-president of North America, Emerging Markets, she leads market sector strategy and oversight for DCM enterprise business solutions. Under Shelly's leadership, DCM designed a proprietary digital platform combined with manufacturing scale, consistent quality, and proven speed-to-market, to help clients maintain brand and regulatory compliance, automate workflows across multiple stakeholders, and provide reporting and analytics.
Leif Undseth is currently the VP of Operations at the Canadian Cannabis Exchange. Leveraging his experience in the energy midstream industry and healthcare startup environment, he has played a key role in the development of the Canadian Cannabis Exchange. Working closely with licensed cannabis and hemp companies across Canada, he has helped build CCX into a diverse marketplace that offers a wide range of products for every stage of the plant life cycle, services and equipment for expanding operations.
Alexandre Voyer is the owner of WeedCrawler and provides data related to the sales of cannabis products in the province of Quebec. His SQDC+ platform valuable historic sales data compiled from all 60+ SQDC stores to LPs looking to get into the Quebec market and LPs who are already in the market.