Virtual Events
Focus On: Cultivation at Scale
October 18, 2023 at 1:00pm EDT
The fourth and final virtual event in the "Focus On" series presented by Grow Opportunity will address the topic of cannabis cultivation at scale. The data-driven, scientific complexity of commercial cannabis production has provided an innovative breeding ground for experts and problem solvers to hone in their skillsets in this rewarding yet increasingly competitive
market.
Join us for an afternoon virtual event taking place between 1 and 3:30pm EDT and hear what top growers have to say about the challenges and triumphs attributed to cultivation at scale. This virtual event consists of a keynote speaker, panel discussion, sponsor presentations and Q&A opportunity with the speakers.
Register Now
Schedule
1:00pm
Opening Remarks: From the editor
Speaker
Haley Nagasaki, Editor Grow Opportunity
1:05pm
Scaling Cannabis: Quebec, Canada and International
Speaker:
Alexandre Gauthier, Director of Cultivation, Origine Nature
2:00pm
Break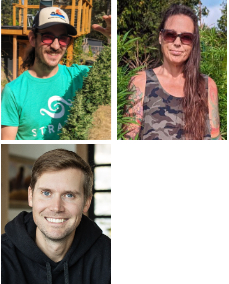 Moderator:
Adam Clarke, CEO, Stratus Designs Ltd.
Panelists:
Genevieve Newton, Head Grower & Director of Cultivation, Stewart Farms
Rudi Schiebel, CEO & Master Grower, Habitat
3:00pm
Closing Remarks
Cannabis Regulatory Operations Protocol software for licensed producers in Canada.
Frequently Asked Questions About Focus On: Cultivation at Scale
When & Where?
Focus On: Cultivation at Scale will take place virtually via Zoom Webinar on October 18, 2023 at 1:00pm EDT.

There will be a 15 minute break between live sessions.
Why Virtual?
The safety and wellbeing of our employees, customers, and community is our number one priority. By making this event an online experience, it eliminates the need for attendees and sponsors to travel in-person, while enabling them to still benefit from the event content.
What's Included?
Your registration provides you with access to watch the virtual keynote, all live sessions, and on-demand recorded content and product demonstrations.
How do I access?
We will email you an access link to the virtual event the morning of October 18, 2023.
If you don't see an access link in your email inbox, please check your junk folder. If you are still unable to locate the email, contact
Tara Jacobs
.