Dr. Mohyuddin Mirza, Ph.D, P.Ag, is the chief scientific officer at Cannabis Nature, based in Edmonton, Alberta. He brings over four decades of experience and industry knowledge with a Ph.D. from the University of Alberta, where he served as an adjunct professor. Since his retirement from public service, Dr. Mirza has been inducted into the Alberta Agriculture Hall of Fame, and was honoured by the Alberta Greenhouse Growers Association with the creation of the Dr. Mohyuddin Mirza Educational and Scholarship Foundation.
David Kjolberg, is a master grower and cannabis grow consultant. He has been cultivating cannabis for decades, specializing in premium quality production. Kjolberg has designed, built and consulted on many production facilities over the years. He has spent three years as the master grower for one of Canada's first licensed producers.
Jayson Goodale is a cultivation and sustainability consultant, who studied Horticulture at Niagara College. He possesses a strong background in cannabis with more than 25 years of experience in the commercial horticulture industry. Jayson achieved many years of commercial cannabis industry experience while working through Health Canada's various regulations, and as Head Grower with Canopy Growth Corporation at their Tweed Farms location. In 2017, Jayson joined Cannabis Compliance Inc. a global leading cannabis consulting firm where he provided industry support and guidance from inception of a project right through to harvest. In 2019, CCI was acquired by Deloitte where Jayson spent 2+years performing market analysis, process improvement, facility due-diligence assessments and sustainability initiatives.
Stacie Hollingworth is the master grower for Safari Flower Company, in Stevensville, Ontario. She has worked in Agrobusiness for 20+ years in fields, greenhouses, and laboratories. After 12 years experience with MMAR & ACMPR production, she took full advantage of her skillset, when recreation cannabis became legal in Canada in 2018, and jumped in headfirst. She was accepted into one of the first cohorts of the Commercial Cannabis Production program at Niagara College and hasn't looked back since.
Stacie joined the Safari Flower Co. team shortly after they received their Heath Canada License in 2019 and has worked her way up in the company. She started as a cultivation technician and assisted in the micropropagation laboratory. She was then made assistant grower and propagation lead, before becoming the master grower in the spring of 2021.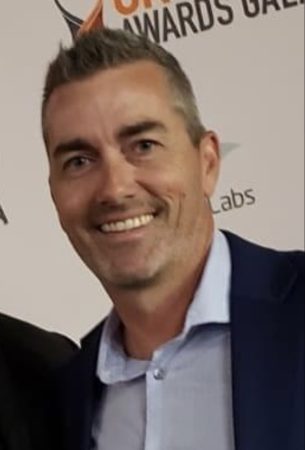 George Dickinson is the founder of CannaPro and the cofounder of Growhaus Supply. He has been in the greenhouse industry for three decades and helps cannabis companies become more efficient while improving their crop performance.