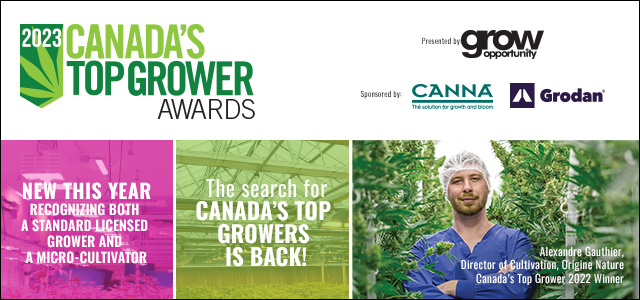 Dr. Mohyuddin Mirza, Ph.D, P.Ag, is the chief scientific officer at Cannabis Nature, based in Edmonton, Alberta. He brings over four decades of experience and industry knowledge with a Ph.D. from the University of Alberta, where he served as an adjunct professor. Since his retirement from public service, Dr. Mirza has been inducted into the Alberta Agriculture Hall of Fame, and was honoured by the Alberta Greenhouse Growers Association with the creation of the Dr. Mohyuddin Mirza Educational and Scholarship Foundation.
David Kjolberg, is a master grower and cannabis grow consultant. He has been cultivating cannabis for decades, specializing in premium quality production. Kjolberg has designed, built and consulted on many production facilities over the years. He has spent three years as the master grower for one of Canada's first licensed producers.
Stacie Hollingworth is the master grower for Safari Flower Company, in Stevensville, Ontario. She has worked in Agrobusiness for 20+ years in fields, greenhouses, and laboratories. After 12 years experience with MMAR & ACMPR production, she took full advantage of her skillset, when recreation cannabis became legal in Canada in 2018, and jumped in headfirst. She was accepted into one of the first cohorts of the Commercial Cannabis Production program at Niagara College and hasn't looked back since.
Stacie joined the Safari Flower Co. team shortly after they received their Heath Canada License in 2019 and has worked her way up in the company. She started as a cultivation technician and assisted in the micropropagation laboratory. She was then made assistant grower and propagation lead, before becoming the master grower in the spring of 2021.
Av Singh, PhD, PAg, Regenerative Organic Agronomist is one of the leading proponents of regenerative organic cannabis production being engaged in cannabis projects across six continents. Dr. Singh has authored over 200 peer-reviewed papers, chapters, and extension articles and has been an invited speaker to over 600 workshops, conferences, symposia as well as guest-lecturing at over 30 universities in Canada, the US, the UK, and India. Av has had the privilege of visiting over 2,500 farms across five continents which has shaped his extension of holistic, system-based design solutions. Emphasizing a union of traditional knowledge with science, Av works with growers to cultivate an appreciation of plant:soil interrelationships.
Currently, Av is the Chief Scientific Officer at Adonis Living Soils and also serves as a Cultivation Advisor within the cannabis industry with Flemming & Singh Cannabis and Lav & Kush Consulting having clients in over 20 countries. Av is the Scientific Advisory Chair with Cannaray (UK); the Chief Agricultural Scientist with Green Gorilla (US); the Chief Agronomist at BetraLif, the Chief Soil Scientist at CaliCann (Colombia); and the Cultivation Advisor at WildLeaf (Zimbabwe). Av has had his hand in developing several award-winning (High Times Stash Award) living soil recipes for container and living soil bed systems worldwide.
Dr. Singh has recently joined the Global Decarbonization Team working on a variety of projects seeking to sequester carbon.  Av has also been recently appointed to the Cannabis Quality Assurance (CQA) Standards Committee and is a member of the International Cannabinoid Research Society. Av was identified as one of the Top 50 Heroes shaping the Canadian Cannabis sector by High! Canada Magazine and a Cannabis Hero by Cannabis Amnesty. He serves on several Scientific Advisory Boards for Canadian Licensed Cannabis Producers and cannabis-affiliated businesses (e.g., Veterans for Healing; ArcticPharm; 7 Farms Down; Cold Plasma Group, HashMark; Advanced Extraction Systems; ECO Canadian Organic) and nutrient and biostimulants companies including Quad Ag, Amped Organics, Morganics, and Solvita. Av is a frequent speaker and advisory board member at MJBizCon, LIFT, O'Cannabiz, the Grow Up Conference, Hempfest, the Growing Summit, and C-45 summit. Av serves as a Quality Assurance Person for several cannabis processors, including being a co-founder of Wildwood Flowr (Micro Cultivation LP) in Sackville, NB.  Most recently, Av has been appointed as a Cultivation Advisor with Kapoose Creek Wellness to help implement the organic production of medicinal mushrooms and is a member of the Canadian Psychedelic Association.
Lastly, Av is a long-time member of the Canadian Organic Growers and the National Farmers' Union, as well as the Vice-President of Régénération Canada. Av is also a faculty member at Earth University (www.navdanya.org) in India where he delivers courses on agroecology and organic farming and has recently completed delivering a course on cannabis cultivation at the Nova Scotia Community College.  Most importantly, Av and his wife, Ren Shepard have two amazing daughters (and a grand-daughter), who all are kind enough to tolerate his obsessions with Bob Dylan, whisk(e)y, and rugby union.
Av is proud and privileged to be a settler in Mi'kma'ki, the unceded territory of the Mi'kmaw people, and constantly seeks to better understand his roles and responsibilities in adhering to the Peace and Friendship Treaties signed by the respective governments.