Dr. Mohyuddin Mirza, Ph.D, P.Ag, is the chief scientific officer at Cannabis Nature, based in Edmonton, Alberta. He brings over four decades of experience and industry knowledge with a Ph.D. from the University of Alberta, where he served as an adjunct professor. Since his retirement from public service, Dr. Mirza has been inducted into the Alberta Agriculture Hall of Fame, and was honoured by the Alberta Greenhouse Growers Association with the creation of the Dr. Mohyuddin Mirza Educational and Scholarship Foundation.
Alexzander Samuelsson, B.Sc, is both the chief science officer of Melabis, an international hemp growing company, and president of Development Catalyst Strategy Corp focusing on extraction and product development consulting and advising. Alexzander has four years of experience in the cannabis industry, consulting for various companies ranging from start-up to large-scale. With a degree in chemistry, he has focused his career on innovation, research and education in expanding the cannabis industry.
David Kjolberg, is a master grower and cannabis grow consultant. He has been cultivating cannabis for decades, specializing in premium quality production. Kjolberg has designed, built and consulted on many production facilities over the years. He has spent three years as the master grower for one of Canada's first licensed producers.
Jayson Goodale is senior cultivation consultant at Cannabis Compliance Inc. (CCI), a Canadian based cannabis consulting firm. Jayson studied Horticulture at Niagara College in Niagara-on-the-Lake, Ont., and brings a strong horticultural background to the cannabis industry with over 25 year's experience in the commercial horticulture industry. Jayson's experience has aided in achieving many years of commercial cannabis industry experience while working through Health Canada's various regulations since 2011, as part of the MMAR designated grower program and then as Head Grower with Canopy Growth Corporation at its Tweed Farms location. At CCI, Jayson provides industry support and guidance from inception of a project's conceptual design right through to harvest.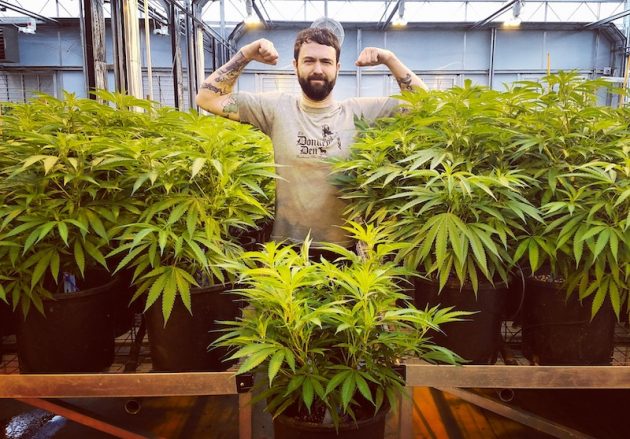 Max "One-Eye Max" White is the co-founder of Aroma Cannabis in Oregon, USA. He is also the company's director of cultivation, marketing and forecast strategist. Max has been cultivating Cannabis legally for the last 20 years after a childhood stick injury to the eye left him with Glaucoma. At age 16, he became one of the youngest medical marijuana licence holders in the U.S. Max operates a cannabis consulting company called SITE Garden Group. His areas of expertise include garden IPM, crop timeline management and greenhouse efficiency. Max is an absolute people person and also acts as the facility tour manager to past groups including International Plant Propagation Society(first ever cannabis tour), Oregon Liquor Control Commission for staff training, and was a guest speaker at the 2019 GrowUp Conference in Niagara Falls.