December 10, 2019 By Mari-Len De Guzman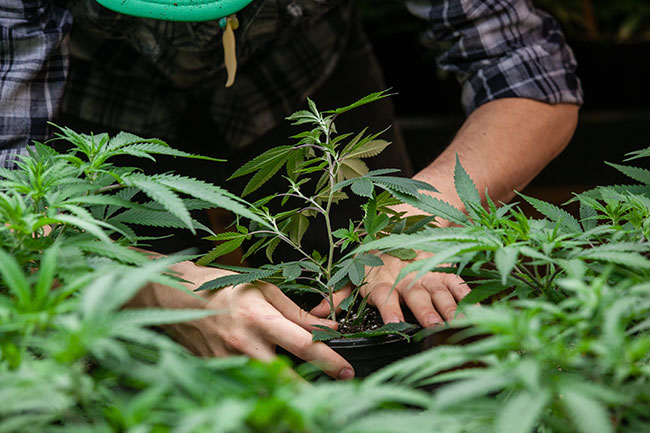 One of the best parts of my job is getting to know some of the most interesting and exceptional people in the industry. My conversations with them offer an insight to their soul – what drives their passion, who or what influences their decision-making processes, where they stand on the issues of the day and why.
Our inaugural Canada's Top Growers Award was another opportunity for me to get to know two highly-respected leaders and innovators in Canada's cannabis cultivation scene.
Over the last several months, Grow Opportunity has embarked on a nationwide search for the most exceptional cannabis growers in an effort to shine a spotlight on the work they do. We received a number of nominations from LPs across Canada, all great candidates that exemplify the breadth and diversity of this burgeoning industry.
This year's top winners could not have come from more different beginnings, but they share the same passion for the plant that has changed the course of their lives and the lives of many others.
Gregg Wigeland and Chad Morphy were a builder and massage therapist, respectively, in their former lives. Today, they lead teams of young growers, sharing their knowledge and experiences in the hopes of arming these young lads with the skills needed to carry on what they've started and help propel this industry to its fullest potential.
Being a 'master' in any industry connotes years of experience perfecting their craft. In the cannabis industry, the title 'master grower' exudes an air of resiliency, for these fine folks have evolved and excelled under – and inspite of – a regime of prohibition. In the early days before legalization was even a possibility, these master growers operated as if someday the plant that's near and dear to their hearts and promises so much potential for so many people will take the spotlight. And it did.
Now that the cannabis plant is taking centre stage, it's time for the people that prepared her coming-out party to take a bow.
This is the rationale for our Canada's Top Growers program. And we are proud to be announcing the winners in this last issue of 2019. This year marks the first full year of cannabis legalization, and what better time to shine the spotlight on Canada's most exceptional cannabis growers than now. And we get to do this all over again next year, so get ready to nominate someone who deserves the recognition.
This process would not have been possible without significant help and insight from our outstanding panel of volunteer judges: Moyhuddin Mirza, Alexzander Samuelsson, David Kjolberg, Jayson Goodale and Max White. They have all taken time out of their busy schedules to participate and be involved through all the various stages of developing this award program, including our brainstorming sessions to develop our nomination questionnaire and the judging criteria, as well as the actual candidate evaluations and winner determination.
On behalf of the team at Grow Opportunity, Thank you.
Next year, we hope to grow our roster of growers to be inducted into the Canada's Top Growers hall of fame. Watch for new announcements for the 2020 competition in succeeding issues of Grow Opportunity or online at growopportunity.ca.
In the meantime, I hope you enjoy reading about our 2019 winners Wigeland and Morphy as much as I've enjoyed bringing their stories to you.
---
Print this page